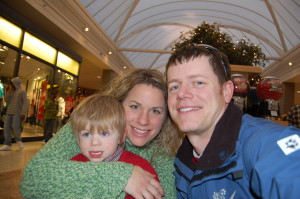 I wanted to introduce our family for those that don't know us.  Who are the Grahams/Fruchtnichts?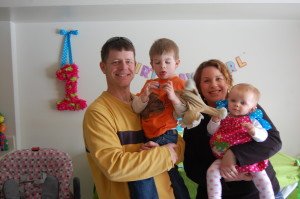 My parents moved our family to Madison, Alabama the summer before I started 4th grade.  Speaking of Madison, I was reading on www.al.com that the August edition of Family Circle magazine named Madison one of the 10 Best Towns for Families.  Thanks to my parents for picking a wonderful place for us to grow up!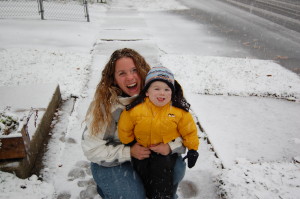 I graduated high school from Madison Academy (before they built their amazing new campus) and stayed in Huntsville to get my BS degree from UAH.  My husband, Morgan, was born in Huntsville and grew up here his whole life.  Morgan attended Grissom High School and got a BE in Mechanical Engineering from UAH.
We didn't meet one another until we both started working for a local biotech company called Research Genetics, Inc.  I worked in the R&D department and Morgan worked in the IT department.  If you've never heard of Research Genetics Inc., I can't even describe how wonderful it was to work there.  We were definitely a family and Jim Hudson took care of every employee.  After leaving the area to work in Maryland for a year, I came back to Huntsville to work for another wonderful company, Genaco Biomedical Products, Inc. where I had another wonderful experience working for Dr. Jian Han.  After leaving Huntsville, it was amazing to watch  Jim Hudson and the other founders fulfill their vision and create the HudsonAlpha Institute for Biotechnology!  Click here to view their website.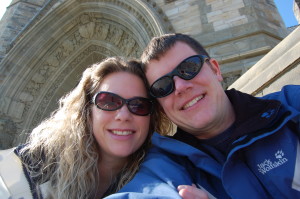 Research Genetics Inc. was sold and I moved to Frederick, MD to work for The National Cancer Institute.  I was so excited because I thought I'd end up doing some amazing cancer research but in reality I helped an incoming researcher set up his lab and was pretty miserable.  I was in a long distance relationship with Morgan at the time and missed my family and friends terribly.  I met some brilliant people there but realized it wasn't the place for me.  Morgan went back to UAH for a semester and then decided to join the Army and become a helicopter pilot.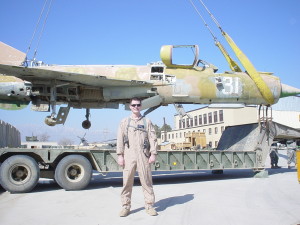 I moved back to Huntsville, we got married, and then I moved down to Ft. Rucker, AL while Morgan finished flight school and became a Blackhawk pilot.  His first duty station was Wiesbaden, Germany where we met the most amazing military friends while he worked for the 159th Medical Company (Air Ambulance).  We then moved to Ft. Drum, NY 10th Mountain Division where he flew for 4 years  in an air assault unit where we met even more amazing military friends.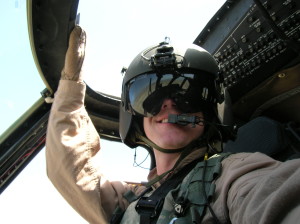 He applied and was accepted into the Army's Experimental Test Pilot Training Program and is at the Naval Test Pilot School at Patuxent River, MD for the next year.  I'm so proud of him!!  It's going to be an incredibly hard year for him and his fellow classmates, but I'm so proud of all of them for chasing their dream!!
I believe everything happens for a reason!  I really struggle to find the reasoning when something bad happens.  Especially when it involves children dying at a young age, cancer, horrific accidents, etc.  To be honest, I can't find the reasoning in that and so I focus on the people that person touched in their short lifetime.  The journey, no matter how short, touched individual lives and changed those individuals for a lifetime.  They gave people hope, strength and a drive to have a purposeful life.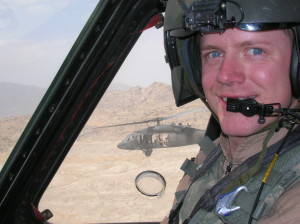 I'll be honest, I've never really known what I wanted to do in life.  When I started UAH, I thought I'd go to nursing school like my mom who had her MSN.  My dad has a BS in Physics and went on to get a Masters degree in Electrical Engineering.  My sister knew she wanted to be a veterinarian before she could walk and has had an incredibly successful career.  She recently got a faculty position at Tufts University and I couldn't be prouder!  My dad remarried and I couldn't have been blessed with a better step-mom who also has multiple degrees.  My mom died almost 10 years ago so many of you know my step-mom as my mom because that's how I introduce her, just to clear up any confusion.  So as you can see, I'm surrounded by an incredibly successful and driven family.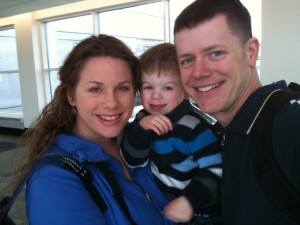 Once I started UAH, I quickly decided nursing wasn't for me.  I did what so many students do and tried to figure it out.  I ended up taking several biology courses that I enjoyed and ended up getting a major in biology and minoring in chemistry.  I didn't really excel at school but I did much better in my core classes than I did in the first several years.  I've enjoyed most of my jobs and learned an incredible amount working at the different biotech companies and for some amazing bosses.
So back to my belief of everything happening for a reason…..
While I've never truly been passionate about my past jobs, I realized that it helped me better understand our son, Bri.  Bri's diagnosis of a partial duplication on chromosome 16 at location 16p11.2 came before his diagnosis of autism.  Bri's duplication is rare (although with the increased use of microarray testing, I believe the number of individuals finding these duplicated and deleted regions will definitely increase).  With my background, it definitely helped process everything we've learned about our Bri, so I'm incredibly thankful for my education.  Another thing to thank my parents for…..THANK YOU!
I have a habit of going on and on and on and jumping from one subject to the next…..Ha!  As I continue my blog, I hope to get better and sound more coherent.
If you're not bored by now, you can read more about the group researching 16p11.2 duplications and deletions here.
You can read more about their latest findings for 16p11.2 duplications and deletions here.
Click here to read about Bri's amazing school, The Riley Center.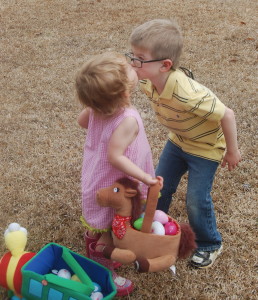 I also believe that I was blessed with an autistic son for a reason.  Maybe this is my way of dealing with this challenge?!?  Maybe it's a form of denial?  If I had the choice and could magically wave a wand and make Bri's life easier, would I?!?  ABSOLUTELY!
Bri is such an amazing guy!  There are so many things he can't do that definitely make his life extremely challenging…..but with that, there are so many things that make him incredible and unique.
I feel like I was given Bri for a reason…..to find my passion in life!
I feel like this is my purpose in life.  To advocate, raise money for and to help autistic individuals.
To advocate especially for those without a voice….like my incredible son, Bri. ♥