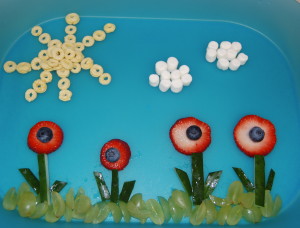 One of the biggest challenges I have when making snacks for Bri is that they need to be transportable in a lunchbox and somewhat resemble the original creation once it's ready to be consumed at school.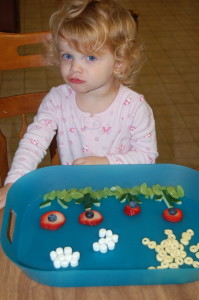 Thanks to Bri's sister, Molly, I now have a taste tester for those snacks that wouldn't survive the trip to school.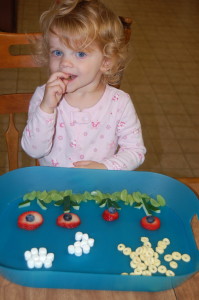 I thought the marshmallow clouds would be her favorite, but she let me know that the sun was the best part!