Today I wanted to try something new with the kids.  While Molly was napping (a rare occurrence) and Bri was playing on his iPad, I put together a boatload of different things so I could watch them use their imaginations and create their own snacks.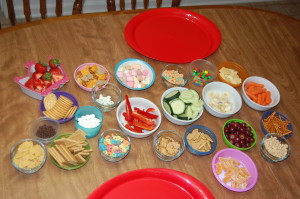 Luckily Bri was able to make his own snack before his sister woke up.  Just one guess as to what he made!!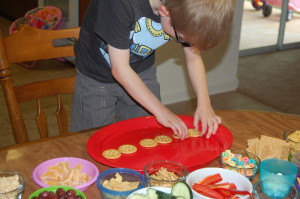 Any guesses?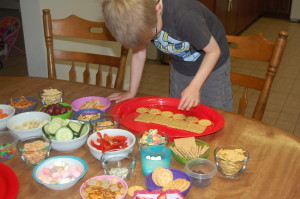 How about now???
A train!  Surprised?!?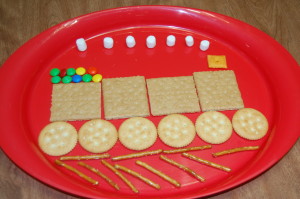 I love his angled cross ties!